How to delete a batch instructions
Accessible under the Business menu via Review Batches.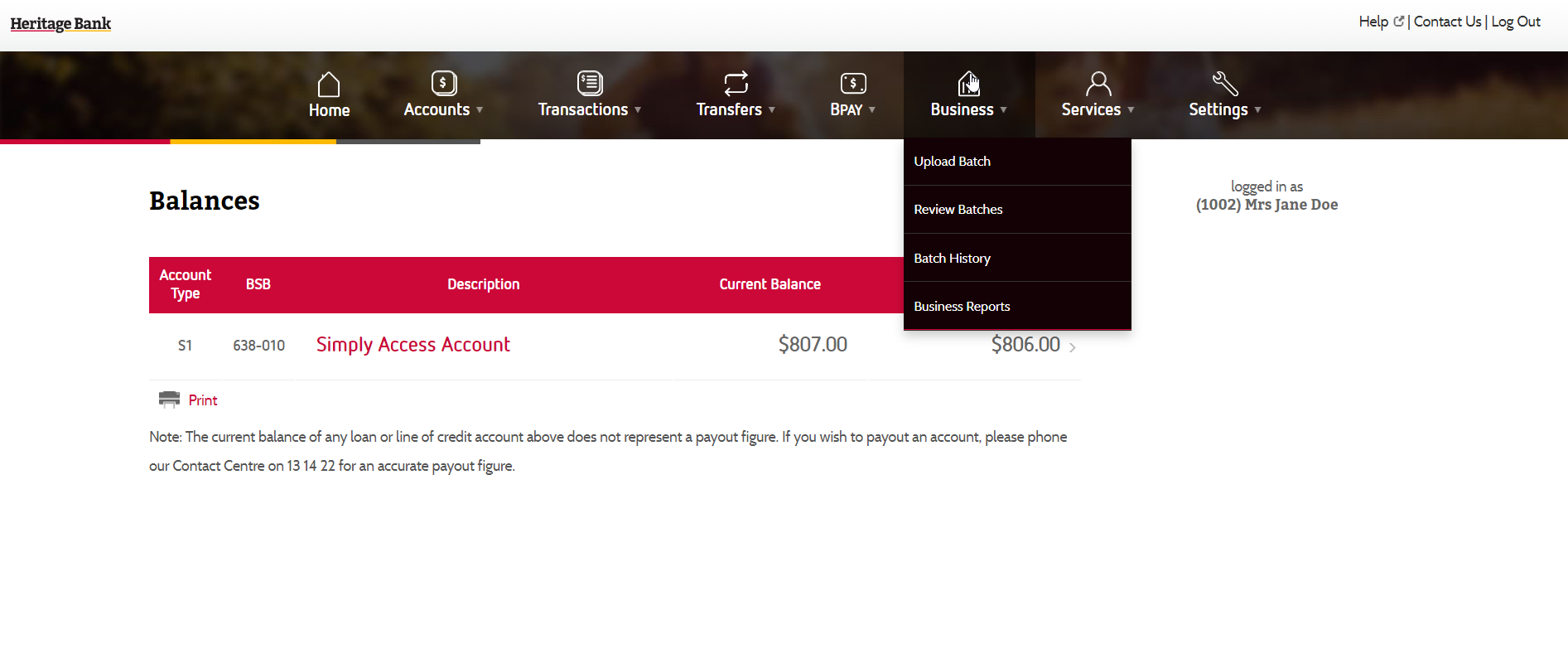 To delete a batch click on the View/Sign/Delete button and select Delete Batch.



Then, select your token and enter in the value from the token to authorise the deletion of the batch.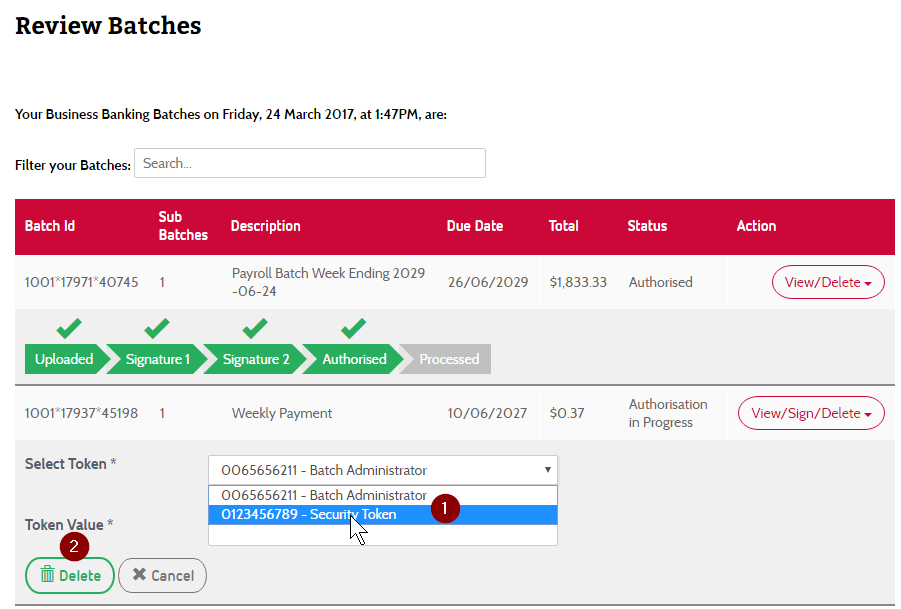 A final prompt will appear asking if you are sure you wish to delete this batch. The required number of tokenholders to authorise a batch on your account, are also required to delete a batch.