8 March 2023
There's another scam in town, and this time it's impacting Facebook Marketplace. If you buy and sell goods on the platform, or know anyone who does – take note, and share this information around.
Scammers pose as buyers and send messages to sellers saying they have been scammed before when using Marketplace. For this reason, they request the seller use Facebook's payment portal. This is a scam - Facebook does not have a payment portal.
Instead, the scammer will send a link in a message that will take you to a fake 'login' page. If you click through to the fake 'bank' portal (where it looks like you can choose your particular bank), your details (including 'One Time Passwords' or OTP) are taken by the scammers and then they can take your money.
Example of Facebook Marketplace scam messages: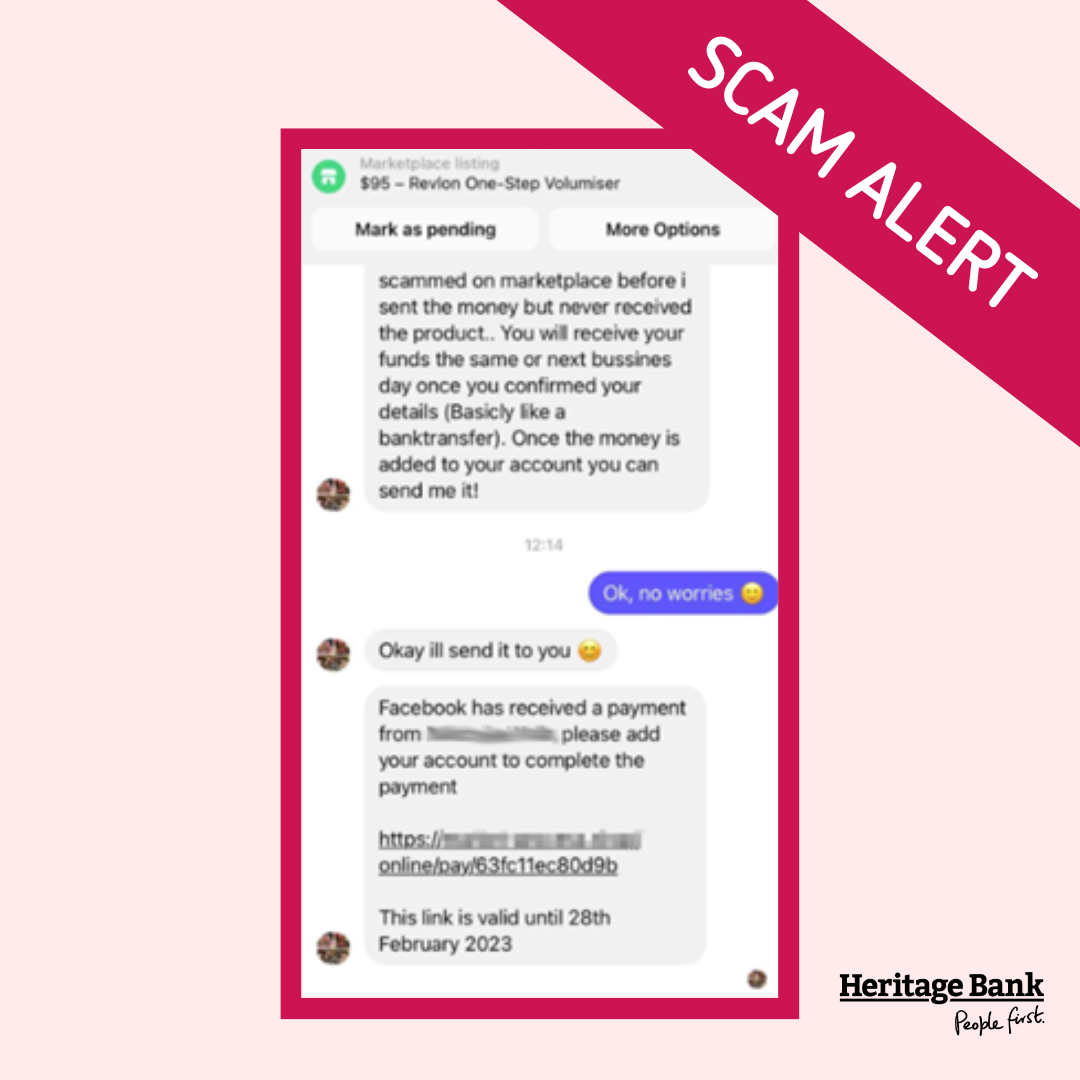 Example of fake Facebook payment portal: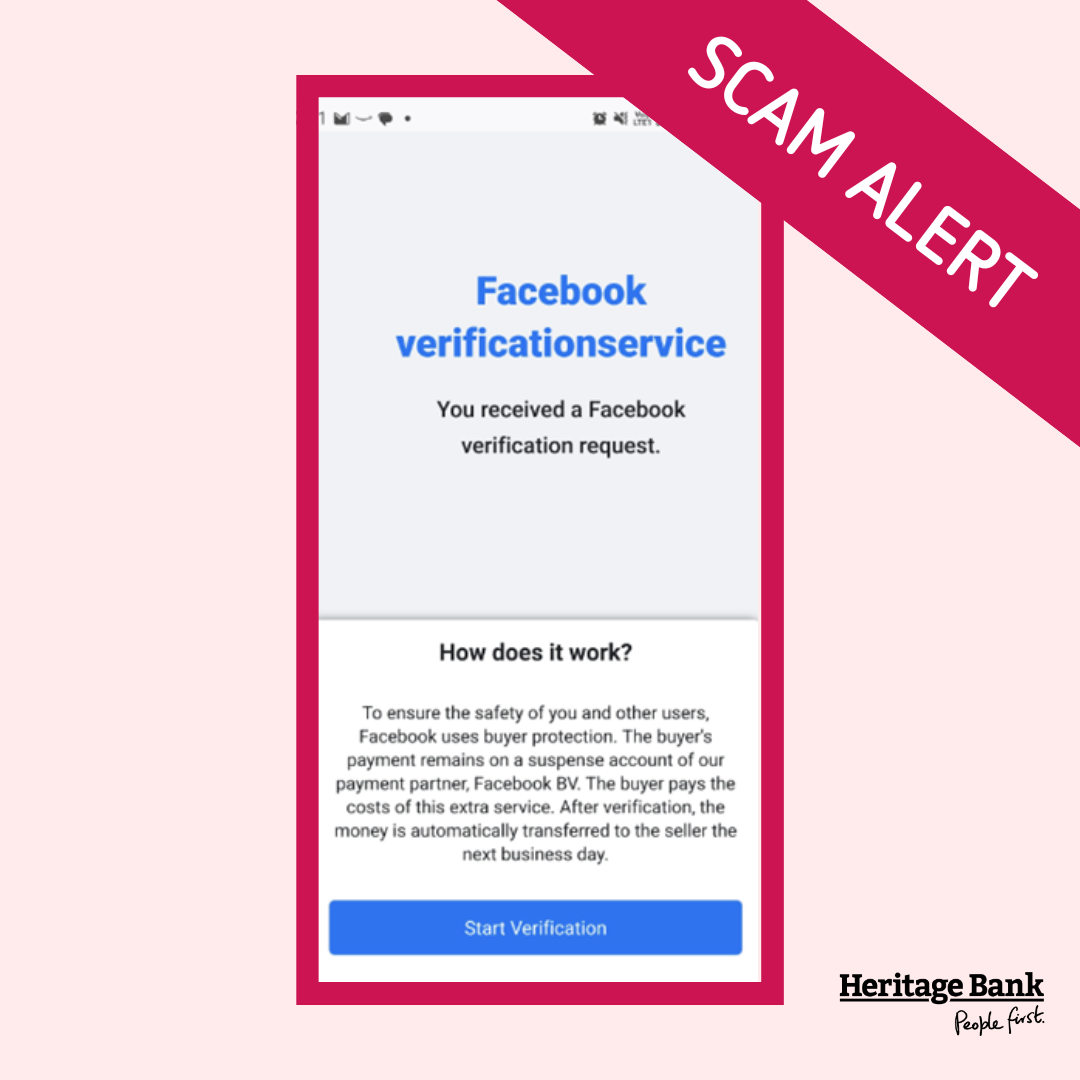 Remember:
Be wary of requests for different payment methods – Facebook recommends: "When you buy and sell items through Marketplace, we recommend using cash or person-to-person payment methods. If you choose to pay electronically using wire transfer or money order solutions, avoid payment links and log in directly through the payment method's website. Bear in mind that cashier and certified cheques can be counterfeit."
Block and report the 'buyer' Do not click any links within messages that claim to be payment related, and do not send funds
If you've been a victim of a scam, you can report it to the ACCC via the report a scam page to help protect others from similar scams. Visit scamwatch.gov.au/report-a-scam.
Don't hesitate, report scams 24/7
If you suspect that you've fallen victim to a scam or if any unusual activity has occurred on your accounts, including while using Heritage Online or your Mobile Banking App, contact us immediately on 13 14 22. Our team is available 24/7 and will work quickly to protect your account.

For non-urgent scam reports you can send an email to our Fraud Team at fraudalert@heritage.com.au with details of what has happened.

You can also read more about the latest types of scams in Australia in our article Current Scams in Australia.