Heritage Credits gift cards are issued by other companies, like Myer, that you have chosen to redeem your reward points on. Some of these gift cards will require activation before you can spend on the card.
If your card requires activation log on to Heritage Online and follow these steps. If you do not have access to Heritage Online contact us 24/7.
Step #1
Click the "Rewarding You" menu option.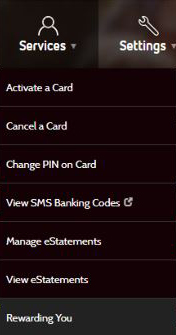 Step #2
Click the "Activate Gift Card" link under the "My Account" menu on the right.

Step #3
Enter your gift card details and press the "Submit" button to activate your card.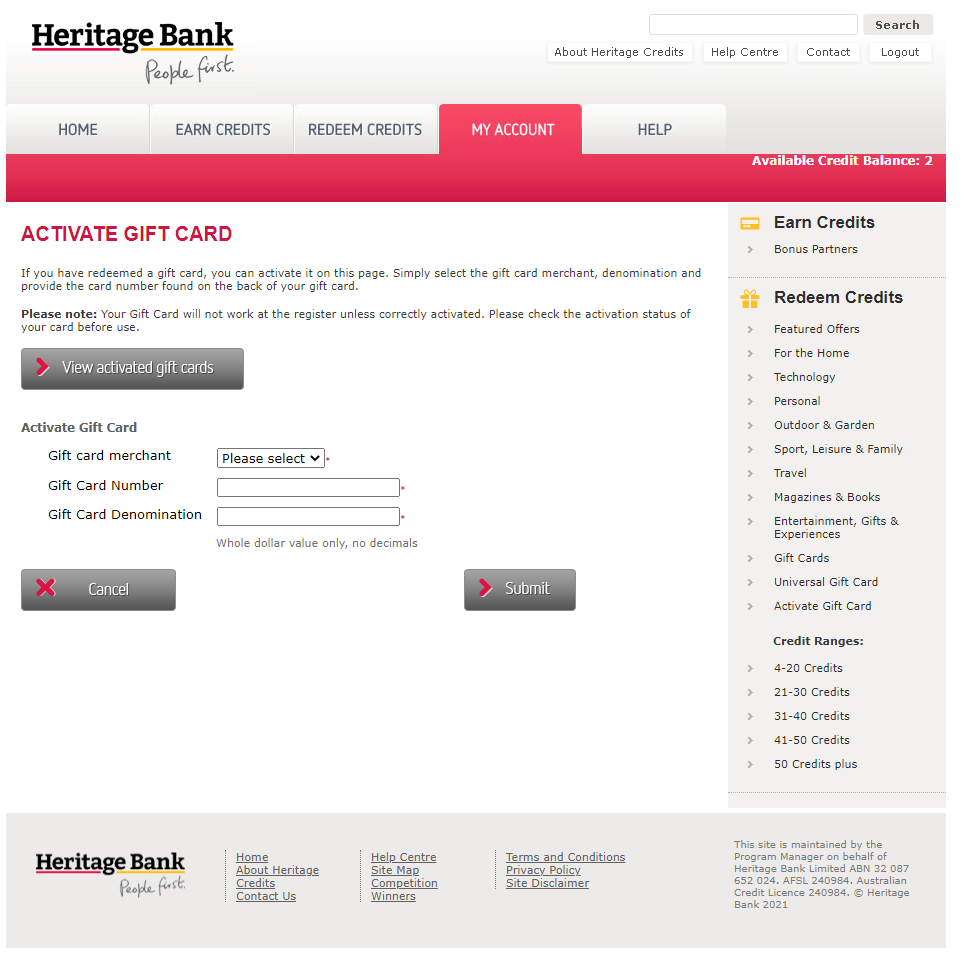 Once activated, you can use and enjoy your Heritage Gift Card. Happy shopping!