To activate your Heritage gift card log on to Heritage Online Banking and follow these steps (If you do not have access to online banking please contact us).
Step #1
Click the "Rewarding You" menu option.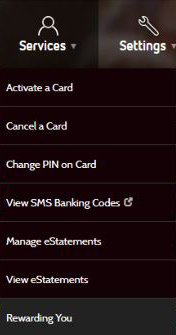 Step #2
Click the "Activate Gift Card" link under the "My Account" section.

Step #3
Enter your gift card details and press the "Submit" button to activate your card.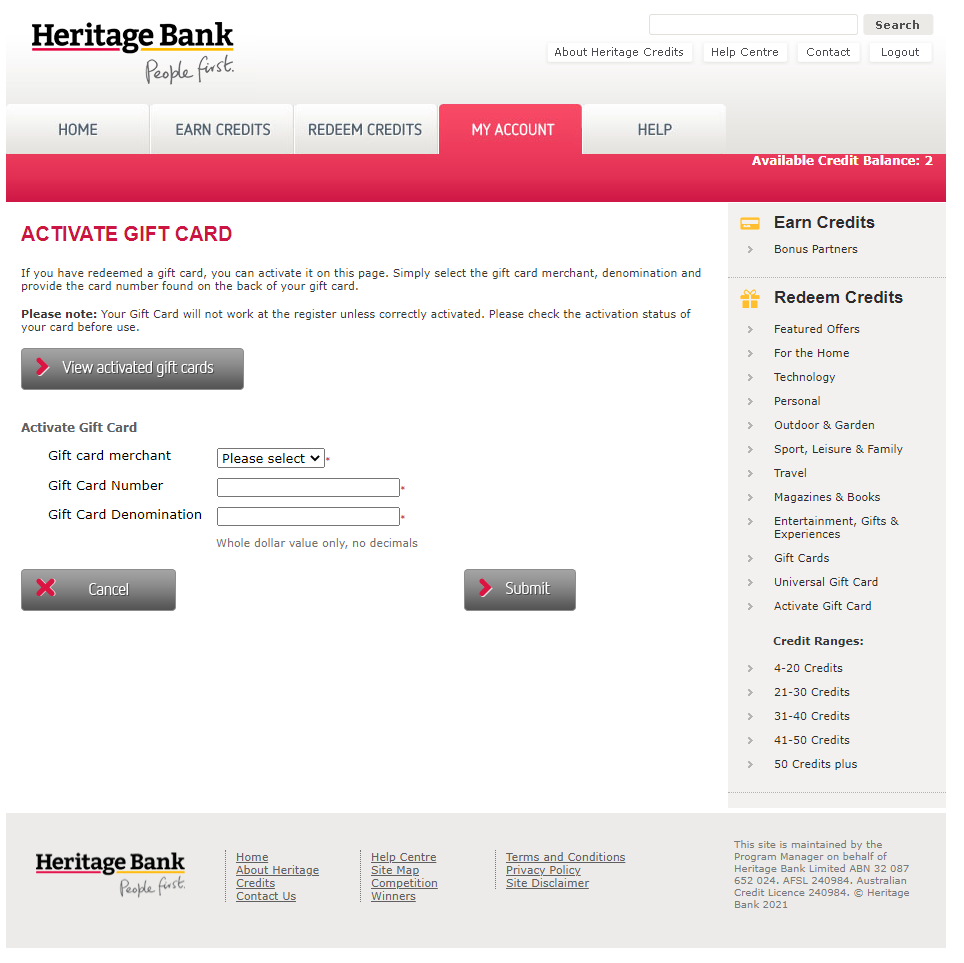 Once activated, you can use and enjoy your Heritage Gift Card. Happy shopping!